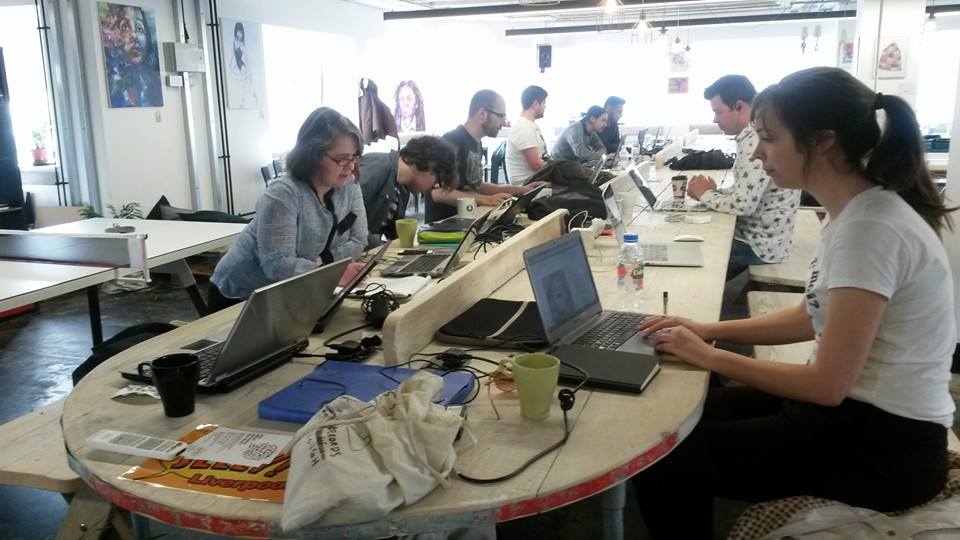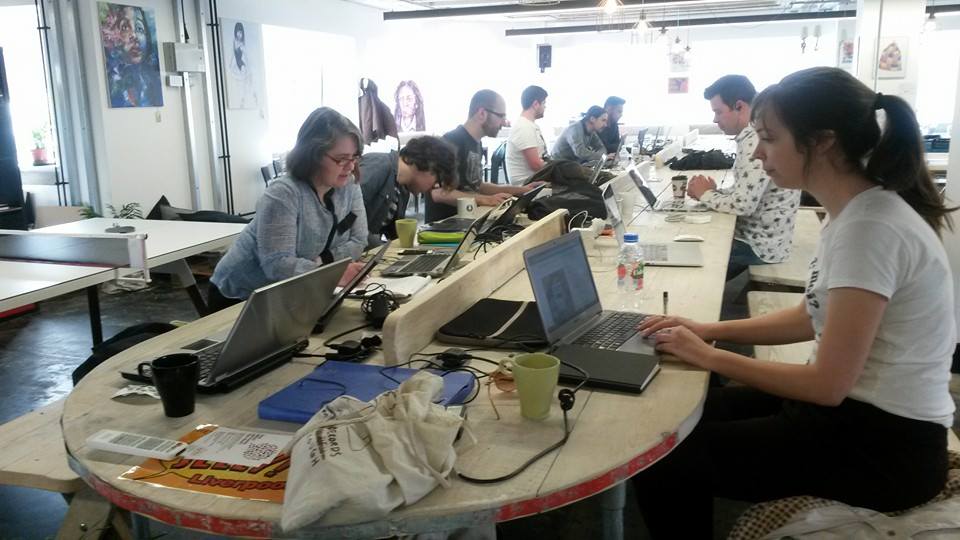 Last Thursday we had a fabulous day down at the rather marvelous Launch22. L22 had laid on big screens, pizzas and drinks for the England versus wales game so it was going to be a home away from home for the big match day.
As we seem to be doing this every time we run Jelly now Lydia had gone all out to create some rather lovely Jelly the way your Grandma used to make it with if i remember correctly Condensed Milk, decorating them with sweets to give the semblance of the George cross and Welsh Dragon. Clearly the George cross is easier to represent in sweets.
So that's 11 strawberry and 11 raspberry, and they will be decorated in the appropriate #ENG and #WAL colours. #jellyliv #maximumeffort

— Lydia Bates (@lydiajo) June 15, 2016
Lovely #ENGWAL jelly on offer. Just tweet #jellyliv to claim yours when you get here. pic.twitter.com/sUbjeverBS

— JellyLiverpool (@JellyLiverpool) June 16, 2016
But to business before the match.
Nick from  www.e-blueprint.co.uk came down to pump us for information about wordpress developers, as the best ones were missing from the room we passed on their details along with those of a most excellent SEO guy.
We also had a meeting with someone who will remain nameless but suffice to say she is going to be helping us secure some future venues, these being Make Liverpool and hopefully Ziferblat. Both really exciting venues where it would be great to take Jelly to. It does of course mean that we are going to be  setting fixed Thursdays for being at Launch 22 – so from now on we will be there on the first Thursday of every month. Hurrah you cry – so save up your Youtube video uploads as the speed is super fast.
Forgot to snap my #jellyliv jelly before tucking in to it. #nomnomnom pic.twitter.com/R9UHtRdLWp

— Lydia Bates (@lydiajo) June 16, 2016
When match time did come around as everyone else scooted off to watch in the big room, we sat where we were eating pizza and watched on the big telly.
There are a range of digital friendly events taking place this week supported by Santander, you can find out about them here.  Plus if you are short of things to do then check out the Liverpool Digital Events calendar
See you on the 7th July at Launch22!!
@JellyLiverpool thanks to @Launch22Liv some sort of #football in the background? Interesting people, England fans pleased…

— Paul Marrow (@evopma) June 16, 2016